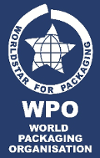 Competition WorldStar Packaging Award
WorldStar Packaging Awards je prestižní globální soutěž o nejlepší obaly světa. V této uznávané obalové soutěži oceňují porotci obaly, které ve své kategorii vyčnívají nad ostatní nejen inovací a provedením, ale jsou zde posuzovány také ochrana a uchování obsahu, snadná manipulace, snadné plnění, otevírání a uzavírání, ekonomika výroby, vliv na životní prostředí, adaptace na místní podmínky, prezentace značky.
Title of exhibit:

Left? Right? Do not worry about it!
Applicant:

Smurfit Kappa

Websites:http://www.smurfitkappa.com/vhome/cz

The customer came up with a new project how to pack 6 different automotive latches, all of them in Left and Right alternative – that means 12 together. They wanted to put all of them in a plastic KLT box and into some insert. They already had some solution and wanted only our quotation and benchmark us with other suppliers. We refused that and promised to come up with much better solution. We did it – we invented a universal and very simple insert that is easy to manipulate, easy to assemble and all 12 latches fit in. Two of these insert are being put into the KLT and the L and R solution is just thaks to rotating the one and only insert. To put latches into cutouts is very easy and gentle that no foam is damaged during inserting and also the transport. The customer solution neeeded approx. 30secs for its assembling, we need just 4secs (87% of packing time saved). We have won the project.